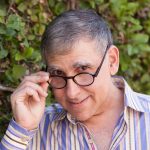 nce upon a time, Dave Bricker voyaged on a small sailboat with $30 and a locker full of food and dreams. He journeyed thousands of miles through the Bahamas, across the Atlantic, and up the east coast of the United States in search of stories. 
His keynotes and workshops offer true stories of adventure at sea—storms, calms, standing watch, and trimming sails—as metaphors for the challenges you and your organization face while navigating the seas of commerce—StorySailing.®
It's All Storytelling!