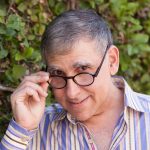 nce upon a time, I left on a small sailboat with $30 and a locker full of food and dreams. I journeyed thousands of miles through the Bahamas, across the Atlantic, and up the east coast of the United States  in search of stories. 
I'm Dave Bricker. As a speaker, trainer, consultant, and coach, I share true stories of adventure at sea—storms, calms, standing watch, and trimming sails—as metaphors for the challenges you and your organization face while navigating the seas of commerce. I call it StorySailing.™
Corporate audiences learn how to craft stories that attract and retain top talent, build stronger relationships with colleagues and clients, solve problems, craft marketing messages that connect and engage, and make professional life meaningful.
Writers, speakers, business leaders, and visionaries learn to find, polish, and share their stories in media ranging from words to music to design to technology.