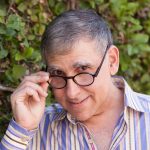 Who is Dave Bricker? StorySailing™ is the result of a professional identity crisis. I used to dread hearing, "What do you do?" at networking events because "How much time ya got?" is a bad elevator pitch. My personal and professional background encompasses a wide range of skills and experiences, but after many years, I realized that all of them fall under the umbrella of messaging, connecting, and … storytelling.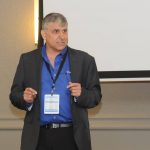 Dave Bricker: Public speaking is the original storytelling art. As a member of the National Speakers Association and ToastMasters International, I have been asked to speak at conferences for both organizations. I offer keynotes and workshops that reveal how stories work, and how to use them to connect and engage. And I coach professionals who want to up their presentation game.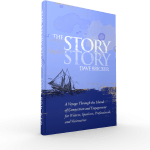 Dave Bricker: Author — Connecting writing with storytelling isn't much of a stretch. I'm a writer of hundreds of articles and (so far) ten books ranging from novels to a sailing memoir to non-fiction books on writing, publishing, and storytelling. I'm a writing coach and editor who teaches and inspires other writers to craft impactful, authentic, meaningful stories in their own personal voice. I inspire bloggers, content marketers, authors, and copywriters to take the "writer's journey." But I'm not a ghost writer; if we work together, you'll do the work and  learn the craft.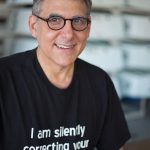 Dave Bricker: Publishing Consultant — Of what good is written storytelling without publishing as a delivery medium? I have helped thousands of authors make the safe and rewarding journey from manuscript to bookstore. Though I no longer write in TheWorldsGreatestBook.com, my 100+ articles there about writing, publishing, and book design have won numerous awards and remain online as a valued reference for authors.
Dave Bricker: Web Developer — I work on the cusp of code and the messages it's intended to deliver. I opened one of Miami's first web design studios in 1995 back when most people still thought "Internet" was a hair product and have been innovating in the web browser ever since. Most of the code I write (HTML/CSS) is created in the service of delivering remarkable experiences. My PubML® web-based eBook technology offers the most beautiful eBooks you've ever seen in the web browser and intuitive publishing tools that work inside WordPress. I published a course on Flash ActionScript though that medium is sadly obsolete. Code in isolation is dry, but when placed in the service of a compelling message and used as the ghost in the storytelling machine, it's a remarkable medium.
Dave Bricker: MFA Graphic Designer and Design Educator — I taught web design, graphic design, and graphic design thesis writing at the university level for 15 years. I won an Adobe Site-of-the-Day Award and honorable mention in the Adobe Design Achievement Awards. Effective graphic design—on-screen or on-paper—is visual storytelling. Design differs from fine art in that—like stories—its purpose is transformation. I've worked on design projects for Apple, BMG Records, Johnson and Johnson, and a host of visionary individuals and small businesses, producing billions of dollars in measurable results.
Dave Bricker: Coach and consultant. Know the difference? A consultant gives you smart answers—that you ignore because they're someone else's opinion. A coach asks wise questions—that you can't ignore because the answers come from truths you discover within yourself.
Dave Bricker: I'm a Pretty Good Jazz Guitarist in the spirits of Django Reinhardt and Wes Montgomerey, though my tastes, styles, interests, and technique range from Merle Travis to Tony Rice to Jimi Hendrix. What is music but a medium for storytelling? I perform and compose music for presentations and for fun.
Dave Bricker: Sailor — I spent 15 years living aboard, voyaging in search of stories. I use this background to teach writers, speakers, professionals, and visionaries how to navigate, trust their compass, manage storms and calms, get unstuck when they run aground, and understand the responsibilities and privileges of being a captain. That's the "sailing" in StorySailing.™
So what do I do? Same as you. It's all storytelling—the art of sharing messages to connect and engage.